Regular price
Sale price
$15.00
Unit price
per
Sale
Sold out
In the heart of the Garzon department, in the picturesque Huila region of Colombia, lies a treasure of aromas and flavors: Juana single-origin coffee. Coming from a small Finca, this 100% Arabica coffee is the result of a selection of Caturra and Castillo botanical varieties, subjected to a naturally washed and dried manufacturing process, which emphasizes its unique characteristics.
Colombia has the privilege of hosting geographical and climatic conditions unique in the world. Juana beans are carefully harvested between 1500 and 1800 meters above sea level on the slopes of the majestic Andes, an environment that gives them a delicate acidity and an unmistakable sweetness.
The fruity aroma of this coffee makes it incredibly versatile, with sensory notes that evoke the freshness of mandarin, the richness of peach, the luxurious chocolate and the warmth of brown sugar. Its light aftertaste is a melody of caramelized figs that persists in the mouth.
The Caturra varietal, grown between 1500 and 1800 meters above sea level, gives Juana its unique personality. This coffee offers a flavor profile in the cup that recalls the very roots of Colombia Huila, with an intense floral aroma, a satisfying body and an explosion of flavors that blend dark chocolate with the ripe nuances of peaches.
Juana is a sensorial experience that will lead you to discover the hidden secrets of Huila, a true journey through Colombian coffee in its purest form. This single origin coffee is a statement of tradition, passion and quality, captured in every bean.
Why I am sustainable

The production finca is a virtuous example of sustainable and responsible agriculture. This small land is mainly family-run and is named after its owner, Mr. Marlon Salcedo. The Finca is a corner of green paradise, an oasis, a refuge of natural beauty, characterized by uncontaminated flora and thriving fauna.
Mr. Marlon has adopted a sustainable approach to coffee production, committed to cultivating the highest quality beans. At the heart of its activity is the promotion of a fair and dignified working environment for those who participate in the harvesting and processing of coffee. At the same time, he has embraced the mission of protecting his surrounding environment, adopting environmentally friendly and sustainable farming practices to preserve the natural beauty surrounding his finca.
In this context, Juana coffee is not only a high quality product, but also an example of how agricultural production can be harmonized with respect for nature and the well-being of the people involved. Each cup of Juana represents a combination of taste, sustainability and social responsibility, an experience that honors the environment and the work of the local community.
Weight

Drip coffee. 1 pack of ground drip coffee 8.8 oz.
Share
View full details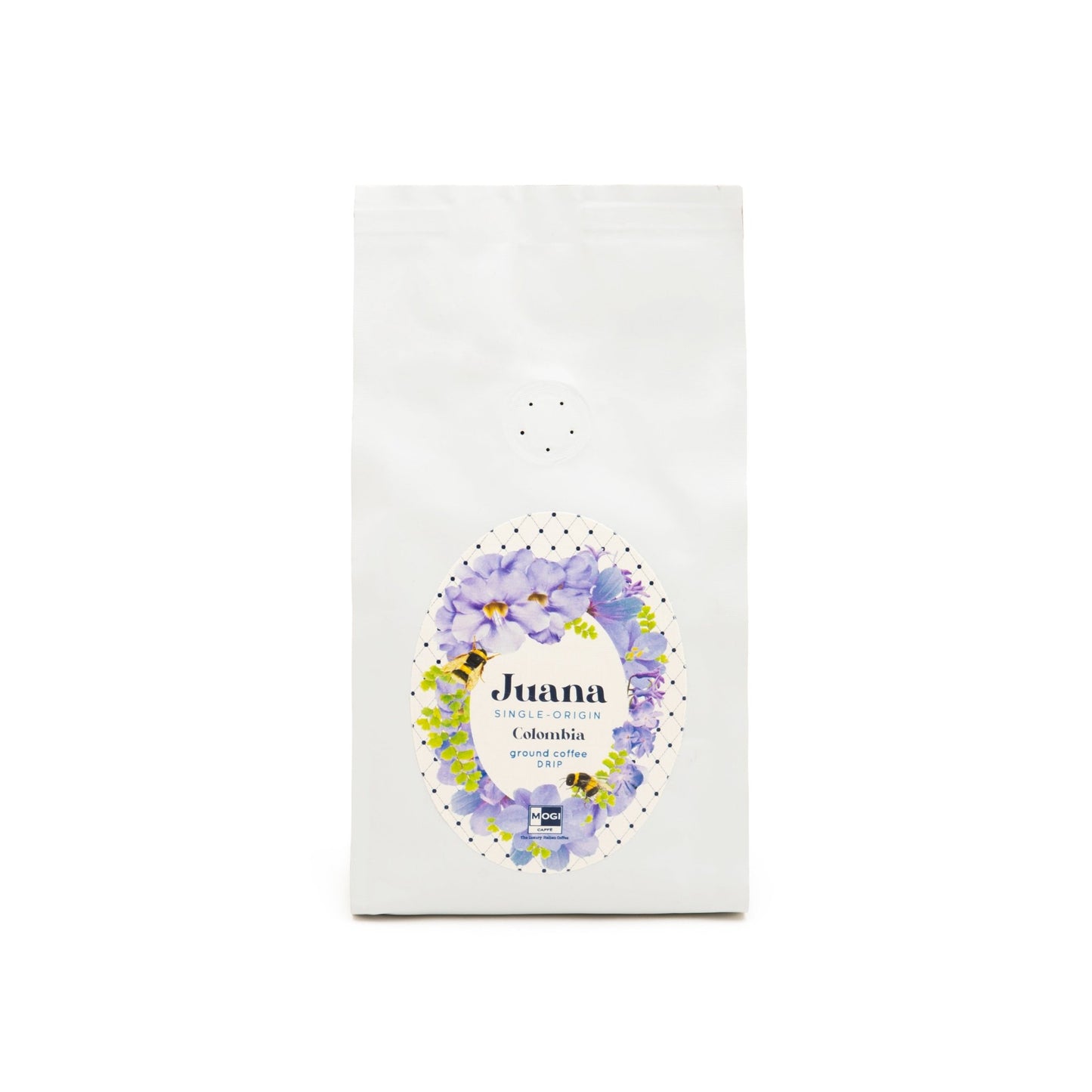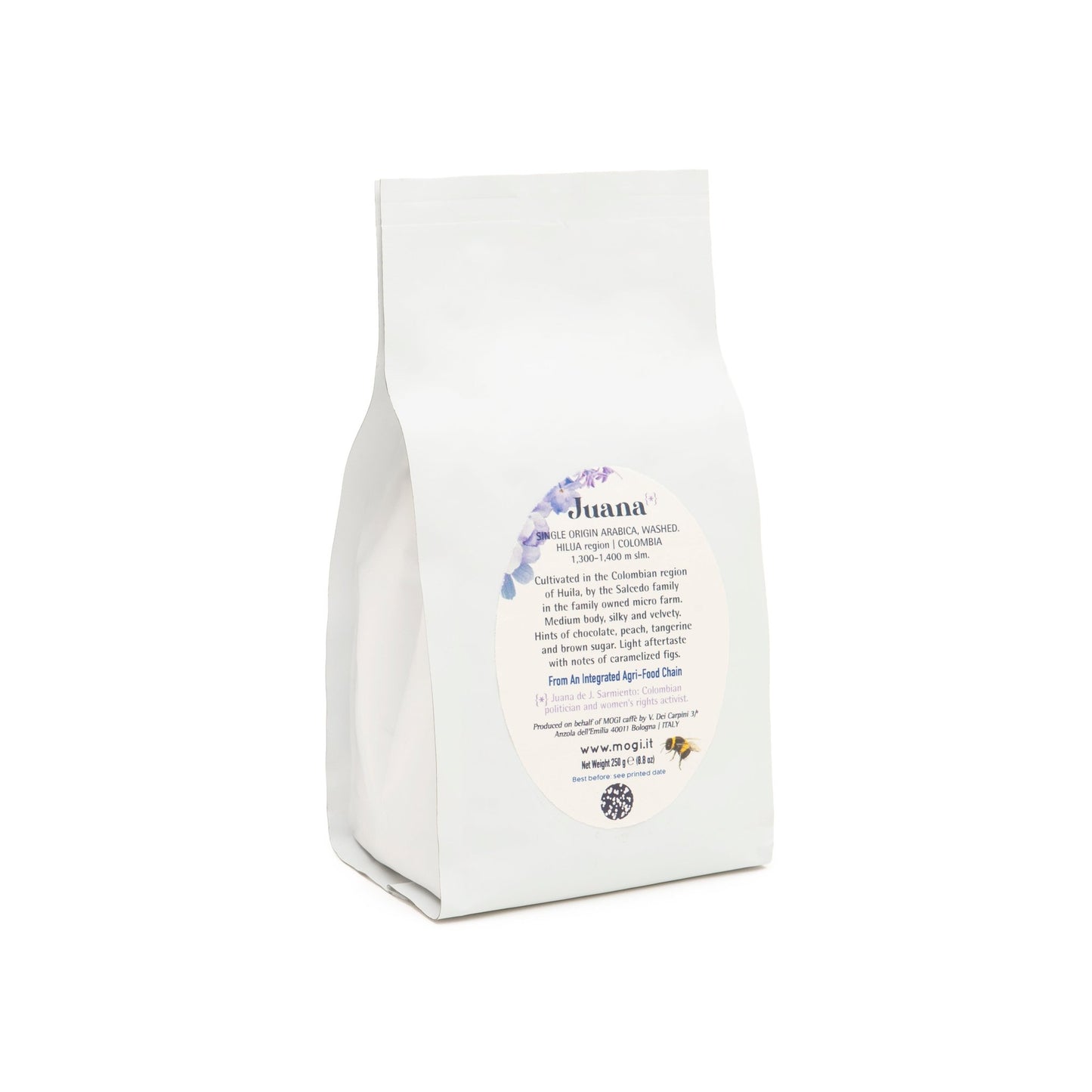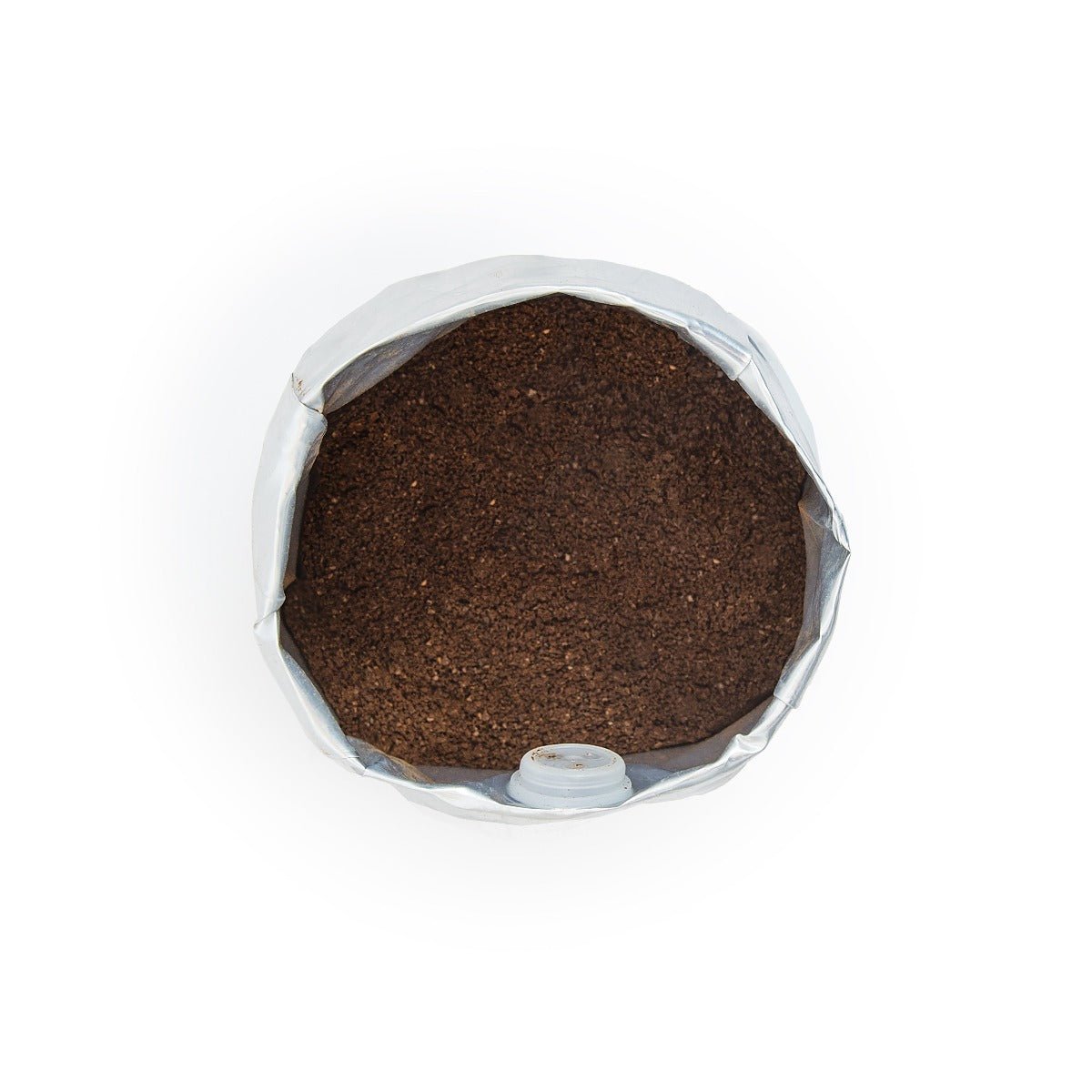 Vibrant and resilient. Just like Juana de Jesús Sarmiento's initiatives and leadership infused vitality and a sense of progress, this coffee's fruity notes invigorate the senses.